Challenges
Nuclear energy has a vital role to play in the global energy transition. For this reason, it's the subject of constant research and innovation to improve production methods, performance, and safety and security processes.
Around the world, there are numerous research facilities with diverse interests: experimental reactors, research laboratories, and research support facilities (storage of materials and waste, effluent treatment plants, etc.) operated throughout the world.
For all these types of facilities, the challenges in terms of design, civil engineering, safety, security and cybersecurity and even complex project management in highly regulated environments are top priorities for operators. There is also a demand for expertise in terms of research and development (each installation being specific), as well as modularity and scalability.
Our EXPERTISE
Tackling the scientific and technological challenges of research facilities by delivering reliable and safe infrastructure is the commitment we make to our customers. Leveraging our expertise in all types of nuclear facilities, we support nuclear research to guarantee: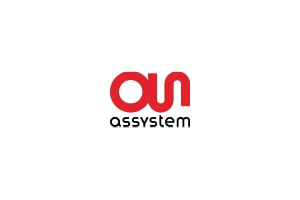 Optimal design of the Facility, adapted to the specific issues addressed in the relevant research centre, both in terms of buildings and processes
Reliable construction, in compliance with the requirements of facility activities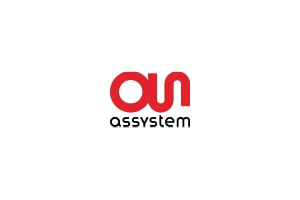 Management of nuclear risks and guaranteed optimal safety conditions, from design through to decommissioning
Anticipation and management of potential threats or attacks on security and industrial cybersecurity in line with the sensitive nature of on-site activities
For decades, Assystem has acted as a trusted partner for research centres, supporting their development and the daily operations of their facilities. Our teams support many research projects led by the CEA, the French Alternative Energies & Atomic Energy Commission, as well as major international research projects in fusion power (ITER in France, STEP in the UK, etc.).
Engineering: Studies and design

Field operation management: Procurement, supply chain management and construction supervision

Industrial Control Systems

Compliance, quality, risk and safety studies

Digital twins and simulation

Security and Industrial Cybersecurity