Self-sufficiency, empowerment, enthusiasm and confidence all help to develop quickly within the Switchers' community and to discover a wealth of possibilities conducive to each individual's growth and fulfilment.
Thanks to the unique diversity of the Switchers' skills, profiles and cultural approaches, they can seize the challenges that the largest digital and engineering projects will present, for the benefit of the energy transition.
At Assystem we will support you with your aspirations, whether this is moving on from one role to another, changing fields, taking on new responsibilities or discovering new horizons at one of our many international sites!
Recruitment at Assystem in figures
3,000

new hires globally each year

30%

percentage of women among new hires… with ever higher ambitions to improve gender diversity within our teams

12

countries in which we are present
Ways to boost your career at Assystem
A personalised, pro-active training path
Training and skills development have always been strategic pillars of our HR policy.
From the moment you arrive and throughout your career, we will help you to develop your skills through several programmes:
Right from day one, you can access a digital integration programme on our e-learning platform to better understand our culture, our activities, our organisation and our commitment to the energy transition.
Structured and personalised training programmes to support your personal development and help you adopt a knowledge-acquiring approach throughout your career, underpinned, among others, by our "Learn to Switch" Assystem Institute. This Institute brings together technical and business expertise transposed into internal training programmes and systems, facilitated and delivered by our experts, to support the Group's skills development plan in line with its strategy and business challenges.
We set up training tools and programmes for employees, with a catalogue of more than 70 internal training courses (to support the Businesses, Project, Sales and Management departments, including cross-divisional soft skills) deployed in France and internationally.
More than 50 experts and instructors work within the Assystem Institute. They receive regular training in teaching and in the learning methods used for the benefit of the Switchers.
This community is constantly expanding to meet the challenges associated with the requisite skills of our many projects.
Altogether, at Assystem, we spend 86,000 hours training more than 4,800 employees every year.
Assystem implements a proactive training policy based on digitalisation and educational innovation, and on the relationship between experts/trainers and employees, for the benefit of its customers and the energy transition.
Learning throughout your career, being part of a learning rationale, using diverse training materials and tools... and being pro-actively involved in your own development: this has been our approach for more than 55 years.
A mobility policy open to all
Thanks to the diversity of our fields of activity, projects, organisation and international locations, we offer a host of career opportunities in France and throughout the world. It is not uncommon to meet Switchers who have had different jobs, worked in different sectors and held different positions, even in different countries.
At Assystem, mobility is a plus. It is encouraged and appreciated. Our Group's buoyancy means there are multiple internal opportunities: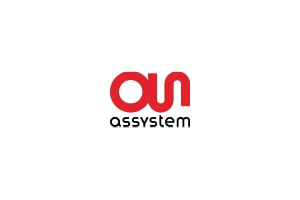 Inter-sector mobility to develop within our different fields of activity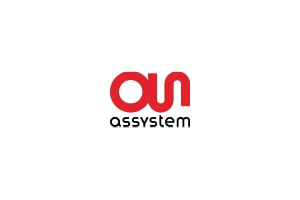 Inter-business mobility to develop towards technical team supervision, project management or technical expertise positions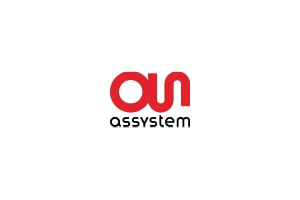 Geographic mobility in all our sites throughout France and in the 12 countries in which we are present
70% of local managers are promoted from within, and 60% hold positions of high responsibility.
Every year, there are more than 400 cases of mobility within Assystem, 30% of which internationally.
Four interconnected development paths become accessible as you advance within the Group:
Technical expertise
Project management
Commercial development
Management

The Leadership Model By Assystem
As a cornerstone of our HR strategy, the Leadership Model highlights our culture, our genes, our values, what makes us strong, as well as what drives us and sets us apart:
A common baseline that defines the key human qualities adopted by Switchers
Basic requirements and a space for development in which Switchers can express themselves in all their individuality
The qualities of the Leadership Model by Assystem
Daring (Making suggestions/ Taking initiative)

Being customer-oriented (Listening/Commitment/ Collaboration)

Being a team player (Collaboration/Responsibility/ Sharing one's knowledge)

Being results-oriented (Self-sufficiency/Dedication/ Perseverance)

Agility (Adaptability/Curiosity/ Responsiveness)

Enthusiasm (Eagerness/Drive/Sociability)

Endurance (Valour/Tenacity/Involvement/ Resilience)
The recruitment process at Assystem
Would you like to join us?
We fight all forms of discrimination and guarantee an identical recruitment process for all.
Only skills – and daring – matter!
Discover some inspiring career paths!
"I am encouraged to take on challenges, come up with solutions, and execute them"
Samantha Hurst, Junior Waste Engineer, is leveraging her technical expertise to acquire new skills in project and people management for the advancement of Assystem's waste and characterisation team in the UK.
"I contribute to a sustainable future by working on large-scale nuclear projects".
Our Switcher Imerdeep Rehlon, PMO Lead tells us about his job and his missions on the Hinkley Point C nuclear project.
"I joined Assystem as a trainee, I am now a technical manager"
Guillaume Chevreux joined Assystem as an end-of-study intern in 2019 and is now Technical Manager. He looks back on this meteoric rise.