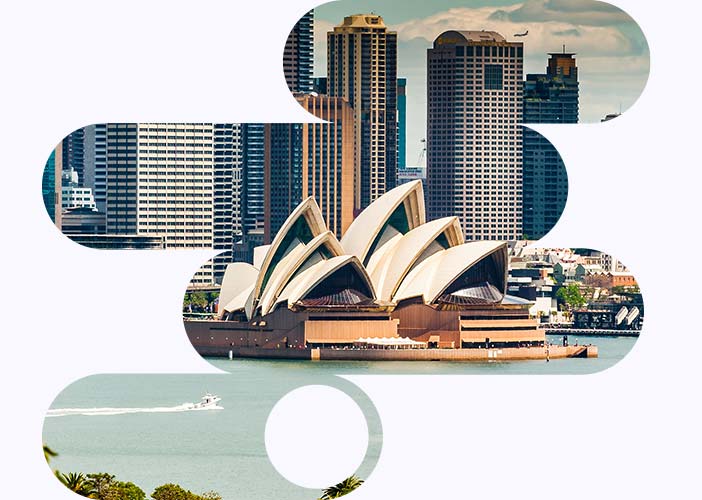 ASSYSTEM IN AUSTRALIA
Assystem is present in Australia through its subsidiary LogiKal and works with clients across a variety of sectors, including transport, aviation, defence, local government and utilities to provide PMO and integrated project controls advisory, digital and delivery services to clients.

LogiKal is committed to helping Australia reach its goal of a reduction of emissions by 43% and net zero emissions by 2050.
Our activities in AUSTRALIA
LogiKal helps clients to develop teams, optimise processes and implement disruptive digital technologies that enable the successful delivery of projects. LogiKal has partnered with public and private sector clients across Australia at all stages of a project lifecycle.
Some of our largest projects in this area include the Sydney Metro portfolio of projects which is looking at taking industry best practices and digital technology at the initial stage of the project to embed a culture of forward-thinking innovation.
LogiKal is passionate about delivering projects smarter and more efficiently, being better at leveraging data and project controls, saving clients time and money.
15
Years experience in Australia
Our offices
Brisbane

LogiKal
Level 6, 200 Adelaide Street
Brisbane, QLD 4000
Australia

Melbourne

LogiKal
Level 4, 152 Elizabeth Street
Melbourne 3000
Australia

Perth

LogiKal
Level 8, 41-43 St Georges Terrace
Perth, WA 6000
Australia

Sydney

LogiKal
Level 28, 161 Castlereagh Street
Sydney 2000
Australia