CHALLENGES AND ISSUES
Digital: an energy transition accelerator
To meet the challenges of the energy transition, low carbon infrastructure projects are multiplying. Faced with greater complexity, growing requirements, and more stakeholders, these projects must meet increasingly strict safety and security standards, while also complying with stronger economic constraints designed to optimise the overall cost of energy.
Digital transformation is a powerful lever for meeting these various challenges. It is also a real opportunity to accelerate the execution of projects, increase performance, control risks and optimise deadlines to contribute to the fight against climate change.
Our EXPERTISE
Thanks to its business expertise and mastery of digital technologies, Assystem combines methods and digital tools to provide "augmented" engineering services and solutions
Assystem advises and supports its clients in their digital transformations throughout the life cycle of complex projects from the scoping, development, and integration phases to application maintenance and maintenance in operational conditions.
A digital offer and tailor-made solutions for industrial performance
Eager to respond to our clients' challenges, our 500 experts rely on modular offers and develop customised solutions to support them in their digital transformation.
TRANSFORMATION CONSULTING
Transforming engineering and project management process
Cybersecurity
Change Mangement
We adapt to your digital legacy by integrating your data, processes and software to preserve the integrity of your information systems (IS)

Flexible, modular support, from early-stage consulting to the development and integration of standard or customised solutions, provided as global solutions or specific solution bricks

We benefit from in-depth knowledge of your processes and business constraints, while mastering digital technologies

We are fully independent of software and technology providers and master all technologies on the market
ANTICIPATING OUR CLIENTS' FUTURE CHALLENGES
Encouraging collaborative innovation
Assystem has developed its own innovation ecosystem to create a collaborative innovation dynamic by establishing numerous partnerships with start-ups, R&D centres, incubators and universities.
Developing advanced digital solutions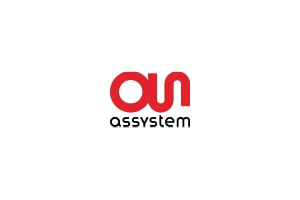 Imagine the Switch
R&D programme to accelerate the digital transformation of engineering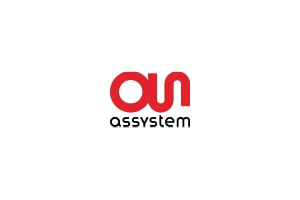 Digital Excellence Centre
Centre of excellence and innovation to anticipate our clients' future challenges
57

years of experience

4

centres of expertise : France, UK, India, Saudi Arabia

+900

digital specialists and experts
The technological changes associated with the needs of users drive the structure of the offers and solutions developed by the Assystem team.
Expert talk
BIM/PLM/Asset Information Hub, digital support for industrial asset management
In industrial environments, data management is a challenge requiring effective and optimised management of assets throughout their life cycle… The solutions will involve system engineering and digital tools.