Context
Industrial owners and operators must comply with increasingly strict regulations. As a result, they are subject to strict compliance obligations governing: production facilities, quality systems, and all practices concerning the regulatory provisions imposed by authorities. Compliance is defined by equipment and systems qualification in the production process.
Project compliance is required at different levels: standards assessment and validation, equipment tests & qualification, suppliers' qualification & monitoring, regulatory & operational quality.
We support our clients in each of these areas, placing global regulatory quality and compliance at the heart of our actions.
Standards assessments and validation
Compliance regulations for industrial customers vary between continent, often changing from one country to the next. The diversity of local standards is particularly apparent in the energy sector, like for example, regarding electricity networks. For this reason, complying with local standards to develop and/or modernise key industrial infrastructures can be a major challenge for operators.
To counter these challenges, we provide the following services:
Analysis of standards as well as local and international regulations, based on our long-standing industrial expertise with increasingly extensive digital databases.

Validation of project compliance with the relevant standards and submission of conclusions for corrective actions to be implemented.

Coordination of discussions between regulatory authorities and project stakeholders (investors, operators, etc.)

Monitoring regulatory developments throughout the industrial asset lifecycle to ensure modernisation in line with potential upgrades imposed over time.
Equipment tests and qualification
Equipment qualification is a strategic challenge for new installation projects, but also for large-scale maintenance work on operational sites (such as Grand Carénage for the EDF fleet). It takes place, either at the time of construction of the new installation or during the lifecycle of equipment in operation.
Equipment qualification activities can be managed directly by the operator or assigned to equipment suppliers or engineering companies. Excellent control of the qualification process is essential to ensuring equipment qualification meets optimal timeframes and costs.
Our experts have the skills to support our customers for initial or progressive qualifications as Operator engineer, to supervise the documentation of suppliers and testing laboratories as Architect Engineer or to provide Consulting engineering expertise.
Our offer applies to all tasks and deliverables: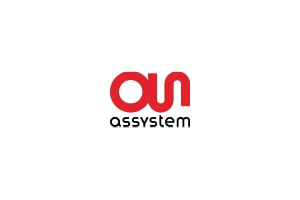 QUALIFICATION STRATEGY DEFINITION
Test, analytical or mixed method
Drafting of the qualification strategy note defining the method used to qualify the material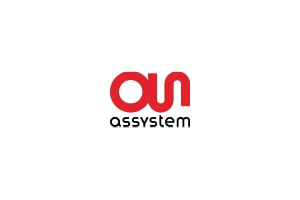 QUALIFICATION EXECUTION
Test or mixed method: drafting the particular test specification, contracting the tests with a laboratory, follow-up of the tests, processing of non-conformities, analysis of test reports
Analysis method: production of analyses, production of calculation notes, calculations, simulation & assessments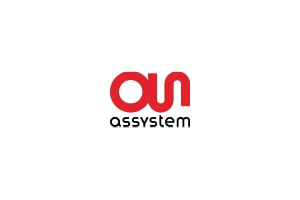 QUALIFICATION FORMALISATION
Drafting of the Qualification Summary Note 
Drafting of the Qualified Materials Durability Sheet
Supplier qualification and monitoring
Pre-certification of a project's suppliers is a crucial stage because their performance depends on the one of the contractors.
We tailor our solution to each industrial situation by performing FEMECA audits (Failure Modes, Effects and their Criticality) to anticipate supplier risk. Complexity, innovation, capability, and capacity are all assessment criteria used in the diagnostic to make the best technical and economic decisions.
Once the list of contracts has been defined, we intervene in integrated management systems for equipment assessment monitoring (quality control, document management) with technical assistance providing profiles with the relevant competencies and expertise to meet our customers' needs.
Assystem's teams offer a comprehensive quality performance solution for a project or supply chain.
Regulatory and operational quality
To ensure consistency between internal and external requirements for complex projects, we implement a standardised methodology which aligns operations with regulations in force.
We achieve this by ensuring "regulatory consistency" of our customers' projects thanks to our multifunctional, qualified teams, whose expertise is constantly updated according to the recommendations of national and international organisations (e.g. the SQEP (Suitably Qualified Experienced Personnel model in the UK)).
Assystem ensures it is constantly aligned with regulated operating models at an international level by using similar processes/protocols to address internal requests and demands from our customers. This approach ensures our engineers are compliant with local regulations and qualified for multi-project environments, providing internal transparency and a well-defined career development path.