CHallenges
The decommissioning and management of nuclear waste involves complex activities that must be addressed as safely and efficiently as possible:
Existing plant operations

Recycling/reprocessing/waste disposal

Decommissioning of permanently shut-down plants
The nuclear decommissioning market is estimated to be worth more than €200 billion throughout the world in the coming decades (with Europe accounting for 75%), putting the implementation of effective methodologies for faster, safer, and more cost-effective decommissioning at the heart of the challenges facing the nuclear industry.
Whatever the type of facility to be decommissioned or the type of waste to be managed, at least three major challenges must be considered: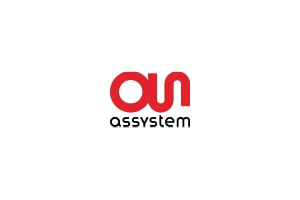 Industrial challenges:
Standardisation of decommissioning processes and activities
Integration of waste management processes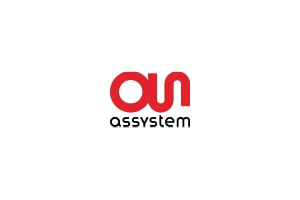 Technical and safety challenges:
Interventions under constraints, specificity of installations to be dismantled
Guarantee of operational safety (people, facilities and environment)
Technical integration across decommissioning programmes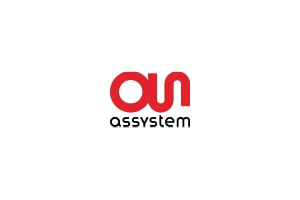 Economic challenges:
Control of decommissioning costs
Optimisation of lead times
Reliable and diversified supply chain, involving SMEs (socio-economic value)
Assystem's expertise in the entire life cycle of nuclear facilities for over 55 years enables us to address the full complexity of this issue.
We assist nuclear operators in managing the end of life of their assets, from defining decommissioning scenarios to designing and supplying storage and treatment facilities for waste from all activities. In coordination with local and international nuclear authorities, we intervene at each stage of the decommissioning life cycle, for all types of facilities to be dismantled:
Cycle facilities
Experimental reactors
Nuclear power plants
Our added value in decommissioning and waste management mainly focuses on our expertise in:
Shut-down of facilities
Decommissioning scenarios
Definition of appropriate waste streams
Integration of remote robotics handling solutions
Design and delivery of support facilities for decommissioning operations and waste management
Regarding waste management, the Assystem teams have proven expertise in defining and delivering solutions for the decommissioning of nuclear facilities (reactors, fuel cycle plants, laboratories, research facilities, etc.). We have been involved in these areas in France and the United Kingdom for decades. More recently, Assystem also deployed its expertise in Europe and the Middle East (Saudi Arabia).
Project management (PMC, PMO)

Field operation management

Siting, licensing, and environmental services

System engineering and design

Industrial Control Systems

Security and Industrial Cybersecurity
Expert talk
Safety culture in the nuclear industry – a constant priority
Safety culture reflects the concerted effort taken at all levels of management and execution to collectively ensure the safe operation of a facility. It is up to each individual to continually develop their own safety culture, rather than simply complying with regulatory imperatives.