DIGITAL FOR COMPLEX INFRASTRUCTURE PROJECTS
Industrial infrastructure projects are increasing in number and complexity. Complex projects today are faced with stronger economic constraints and must meet increasingly strict safety and security standards. In this context, digital technologies are a formidable lever to not only accelerate the execution of projects but increase performance, control risks and optimise deadlines.
In our white paper Digital for Your Industrial Performance you will discover the feedback from major industrial groups (CEA, EDF, SNCF Réseau…) through use cases and testimonials.
This white paper is the synthesis of our Digital Day 2021, where Assystem gathered the actors of the industrial sector, such as EDF and CEA, around conferences and various technical demonstrations, in order to address the challenges of the digital transformation and the current difficulties of complex projects.
3 benefits from the white paper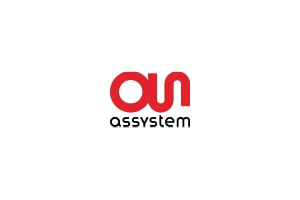 Speeding up the performance of infrastructure engineering projects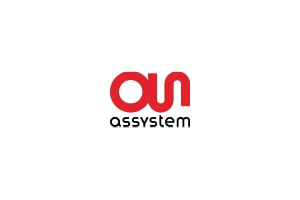 The developing of bespoke solutions for a rapid return on investment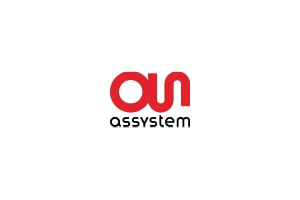 Better control over the management of very complex projects
Summary
Feedback from 9 clients
SNCF Réseau – Systems engineering coupled with digital technology for enhanced performance
CEA –  The DeepFinder search engine at the service of dismantling 
CEA – Digital tools at the service of performance 
Air Liquide – Optimising maintenance management work thanks to a field application 
Dassault Aviation –  Data science to service the digitalisation of an industrial transfer project 
SOLIDEO – A successful planning and risk management process
SNCF Réseau – Digital technology to plan engineering works on the French rail network
CEA & EDF – PLM and BIM, two digital methods to optimise infrastructure projects 
EDF – Artificial intelligence at the service of demanding engineering

Testimonials of digital transformation
Dassault Systèmes – The drivers of digital transformation
EDF – The keys to a successful digital transformation
We are convinced that the management of digital technologies and industrial data presents a key opportunity to improve the efficiency of complex projects, particularly in terms of completion times and costs. Whether by utilising simulations to anticipate future decisions or automating repetitive tasks with low added value to yield consistent outcomes.
To go further
Our teams advise and support our clients in their digital transformation and throughout the lifecycle of their complex projects, from the scoping, development and integration phases to application maintenance and keeping data and business information systems in operational condition.