With nuclear engineering background, Alexia Sergeant has been working for more than 6 years in the nuclear field (research on nuclear fusion topics, diplomacy as a Nuclear Attaché, international nuclear bids and projects). This led her to Assystem team on Akkuyu nuclear power plant site, where she held the position of Unit Coordinator. In May 2022, she joined Assystem's design office in Tours as Technical Manager for nuclear projects in the design phase.
Digital technologies coupled with business expertise allows us to offer "augmented" engineering solutions for critical and complex infrastructure projects. This enables a shift from a document-centric approach to a data-centric approach that integrates the business dimension to best serve the performance challenges of projects. 
This is particularly relevant for inspection and control activities in the nuclear field, which face the challenges of rigorous validation of the controls carried out, the processing of huge volumes of heterogeneous data, traceability, and long-term data storage.
Data collection, reliability, and retention: a threefold challenge
Inspections carried out during construction phase of nuclear power plants aim to verify compliance with the requirements described in the applicable technical referential. These verifications ensure that the installation being built has the expected level of quality, which contributes to the demonstration of nuclear safety. An example of inspection would be to check how the parts of a pipe are welded together compared to how they should be welded according to the applicable construction standard.
An inspection takes place in several stages. Inspectors review the execution documents in paper or digital form. They then go to the construction site to check the construction activities based on the document review and on the technical referential in order to detect any deviations. This involves taking notes, photos and collecting evidence. They then draft the inspection, deviation and non-conformity reports, bringing together the numerous data collected on site or in the documents. Finally, inspectors must follow up the treatment of recorded deviations and non-conformities until the necessary requirements are met in order to trace and justify their closure.
These activities must meet several challenges: the collection and processing of large volumes of information in different formats, the completeness and rigour of the documents produced by inspectors, the traceability and easy retrieval of data, but also their storage over very long-time scales (up to 100 years for certain nuclear installations). 
Assystem's digital approach: the power of data in engineering for optimal performance
Through digital engineering and industrial data science solutions, Assystem's teams offer an approach that combines engineering with the power of data.
Thanks to their digital expertise and business knowledge, Assystem's teams can develop tailor-made tools from their existing solutions, which are adapted to the environments and constraints of each site and project, to meet the operational needs of customers.
This is the case for the Akkuyu nuclear power plant construction site in Turkey, where Assystem has been mandated since 2018 by the Turkish Nuclear Safety Authority to perform independent inspection activities of construction and installation works for elements important to nuclear safety.
This multicultural mega-project represents an investment of 20 billion dollars and is currently one of the largest nuclear construction projects. With a total capacity of 4,800 MW, four VVER-1200 reactors are being built on a 7-year schedule, and digital technology can be a real lever to accelerate the pace of delivery for this project. 
In order to carry out this large-scale mission and considering the significant amount of information already processed by Assystem team on Akkuyu project (more than 45,000 documents produced, more than 40,000 inspections performed, etc.), Assystem adapted its SiteEXP solution to the Turkish regulations for the inspection of nuclear power plant construction in the country.
The SiteEXP solution designed by Assystem mainly allows: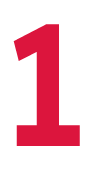 To ease and secure the mission of inspectors by improving agility while promoting the exhaustiveness of controls. The application, accessible via a smartphone or tablet, allows Assystem inspectors to carry out the different stages of their inspections in a consistent and rigorous manner, inputting directly into the application, wherever they are. They can download the documents required for the inspection onto their tablet or smartphone and consult them in the field, create and complete inspection checklists, integrate photos into the reports as proof of the conducted checks, and can prepare and sign standardised inspection reports. If they decide to fill in their inspection reports directly on site, the tablet is equipped with a strap allowing to move around hands-free so that inspectors can ensure they are safe before using it. In addition, the application is connected to the digital document management tool, which allows inspectors to produce an inspection report in approximately half the time with the expected level of quality.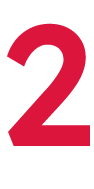 To record and secure data. The application is connected to a secure local server and has an offline mode allowing its use during on-site inspections. All the data entered by inspectors are then transferred to the server upon return to Assystem's premises, thus meeting confidentiality and information security requirements, and mitigating the risk of counterfeit, fraudulent and suspect data and documents.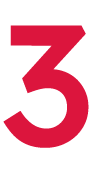 To exploit and enhance all data collected in a centralised database.
"We use this database to produce monitoring and performance indicators and to provide lessons learnt. For example, it is useful to categorise the main deviations observed on unit 1 in order to focus inspections on the activities concerned by these deviations during the construction of the following units. This database establishes digital continuity throughout the project. Its use is a genuine mine of information that provides support for decision-making and project management based on a reliable inventory. We could also go a step further and combine the existing with artificial intelligence as it has already been done on other Assystem projects", Alexia Sergeant explains.
SiteEXP makes it easier to consult documents, it automates and standardises the reports produced, it enables progress monitoring of the inspections performed and the discrepancies identified, and it brings the capacity to enhance data collected by inspectors. This digitalisation favours field operation optimisation, resulting in time savings and improved quality.
Increased project complexity, higher safety and security requirements, ever-increasing number of stakeholders and interfaces, multicultural dimension, tremendous amount of data: digital technologies can bring a great added value to nuclear projects.