Context
To ensure the safe and reliable operation of industrial facilities, companies and public authorities must place safety at the heart of their strategies. In sectors such as nuclear power, defence or even public transport, risk management and safety of equipment, systems, and personnel are crucial challenges. Assystem offers more than 55 years' experience in: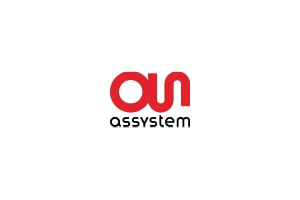 Nuclear safety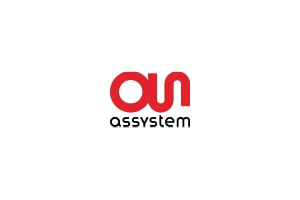 Industrial risk                                and environment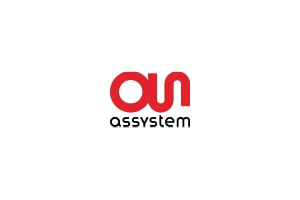 Human factors
Nuclear safety
Nuclear safety requirements place greater responsibility on nuclear operators and their supply chain. A safety culture that covers all of an installation's safety risks must be incorporated as early as possible in all projects, right from the design stage.
Our unique position among the major nuclear operators throughout the nuclear chain, from design to dismantling, gives our project teams a global view of all safety issues. The nuclear safety specialists at Assystem interface daily with other technical disciplines, enabling them to anticipate difficulties and share the fundamental concepts of the development of strong safety culture. 
Nuclear safety service as one global offer
We provide comprehensive support at every stage of the nuclear installation lifecycle: from the Pre-Construction stage through to Decommissioning, including Construction & Commissioning and Operation phases:
Compliance to safety standards

Siting, permitting & environmental services

Functional safety:​ Probabilistic/deterministic safety analysis, Hazard studies

Reliability, availability, maintainability & safety (RAMS)

Human factors & reliability assessment

Nuclear Construction Inspection

Testing in commissioning & operational phases
Nuclear safety policy and nuclear risk control
Assystem has established a nuclear safety policy and a nuclear safety charter. This is reported in our annual Nuclear Risk Management Report
We share experiences to improve the quality of our services and dispose of a dedicated nuclear safety department, led by Assystem's Head of Nuclear Risk Direction. Our goal is to reduce the operating and regulatory risks nuclear operators are exposed to within the framework of our nuclear safety expertise. 
These services are driven by Assystem's entities alongside our international subsidiaries RELSAFE and CRA, specialising in the management of risk, safety, and human factors.
Industrial risks and environment
The safety of our customers' installations and the ability to support the energy transition are our utmost priorities. In the pursuit of alternative and sustainable solutions, we are supporting the development of new energy sectors (low-carbon hydrogen, conversion of LNG/CNG vehicles, etc.) to imagine the world of tomorrow. The Management of industrial risks and environment are key challenges for the development of these new sectors.
We offer a wide range of services in industrial risk prevention, including hazard studies, impact studies, regulatory reports and compliance analyses, zoning, as well as more specific analyses: modelling of hazardous phenomena, lightning risk and technical studies, etc.
For more details, about our siting, licensing and environmental services offering.
Human factors
Human factors are responsible for around 90% of accidents in nuclear power and other highly complex industries. Recognising and accounting for these factors at the design stage enables improvements in reliability and efficiency of human intervention and ensures the safety of personnel.
Our expert teams, including our dedicated subsidiary, CRA, take responsibility for reviewing risks linked to human factors to:
The role of personnel in the operation and maintenance of future installations and all related risks
Anticipate and develop a plan to integrate organisational and human factors
Create conditions, from the design stage, which improve the operational and organisational safety/security culture
These regulatory studies are imposed by nuclear safety authorities and are incorporated in the nuclear safety report of the installation.
Our human factors and reliability assessment offer includes services such as:
Human Factors support
Human Factors Integration Plan (HFIP)
Human error quantification
Human error substantiation
Our digital expertise provides us with solutions such as virtual reality (VR), used in project management activities to enhance our reports and safety/human factor demonstrations.