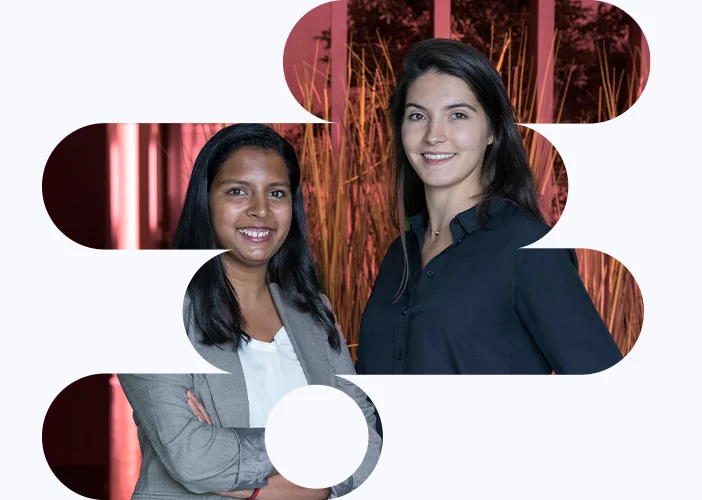 Incredible
women
A proactive, ambitious and concrete programme that seeks to promote professional equality.

Since its creation in 2010, the IncredibleWomen programme has been structured and reinforced, and now benefits from the general backing and commitment of the executive committee, management and company employees. On the strength of its success and our determination, the programme is presently deployed in all countries in which the Group operates. This programme is underpinned by 3 main pillars : raising awareness, recruiting, securing the loyalty of our talents and helping women develop their careers.
The three pillars of the incrediblewomen programme
Recruiting
For us, taking action upstream by raising young women's awareness - from an early age - of technical and scientific career opportunities represents a key issue.
Every year, we take part in various external events, such as forums, and maintain close relations not only with the higher educational institutions that match our activities, but also with secondary schools to present the engineering activities and opportunities for women in this field.
Our ambition to achieve gender parity within our workforce hinges on increasing the number of women hired and taking various initiatives to do so: giving talks in schools, sponsoring female students, organising conferences on our role models, recruitment evenings for women, communication campaigns, etc.
Helping women develop
Guaranteeing employee fulfilment and women's development within our company, notably for positions with a high level of responsibility, is one of our priorities. Accordingly, we offer training dedicated specifically to women ("young managers", "self-marketing", "talking in public", among others), personal development workshops, a mentoring programme and a "live my life" programme to support the development of women's careers.
Securing loyalty
Safeguarding our teams' development and fulfilment by maintaining a supportive working environment in which the work-life balance remains a priority.
We have taken initiatives such as:
setting up a hotline (available seven days a week) to support a work-life balance;
offering one day's authorised paid leave per year per child in the event of any hospitalisation;
organising the availability of a parenting guide;
conducting interviews for maternity, parental and adoption leave (supra-legal);
organising a campaign to fight everyday sexism at work (communication campaign, management talks, awareness-raising workshops, resource documents, etc.) as part of our overall policy for "zero tolerance" of inappropriate behaviour.
Our commitments
The Group is committed on a number of levels:
Member of the United Nations Global Compact initiative since 2011

Signatory of the Women Empowerment Principles (WEPs) charter since 7 March 2018

Signatory of the "Engagements pour la mixité" (Commitments for diversity) charter of Syntec Ingénierie

Signatory of the #Stop (Stop to everyday sexism at work) commitment act since January 2022, thereby reinforcing our zero tolerance of sexist behaviour at work
Signing of the 4th collective agreement in favour of professional equality
In 2022, Assystem scored 87/100 for Assystem Engineering & Operations Services in the Gender Equality Index launched by the French government – a result that clearly reflects the Group's commitment to promoting gender diversity.  
Assystem is committed to addressing gender imbalance at all levels of the company's operations. It views gender inequality as a risk, which is why it has a well-established gender diversity programme, #INCREDIBLEWOMEN, focused on increasing the recruitment, retention, development, and progression of women to senior roles within the company.
Read our UK 2021 Gender Pay Gap report here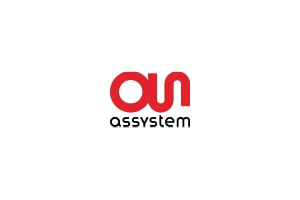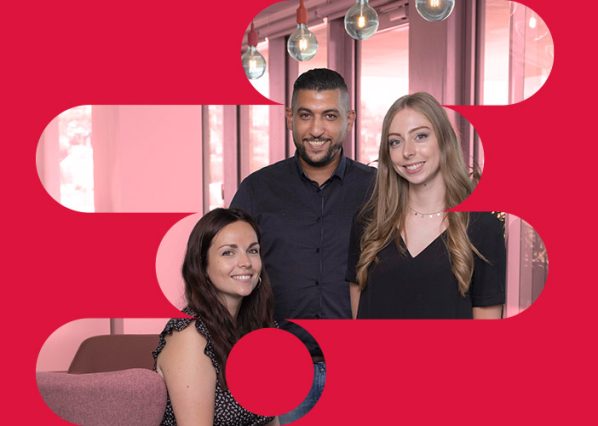 Join the switchers
Would you like to join a group committed to making the energy switch?
Join us!