OUR SWITCHER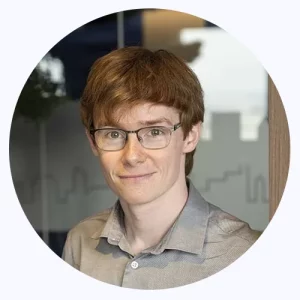 Guillaume Chevreux
Technical Manager
@Assystem in France
Assystem offers real career opportunities to young graduates.
75 % of our trainees and alternates are hired on permanent contracts.
Guillaume Cheuvreux joined Assystem as an intern in 2019 and is now a Technical Manager. He looks back on this meteoric rise.
What is your background?
I started my studies in Lille at Arts & Métiers, and then I went on to a double master's degree in Production and Management at KTH (Stockholm) as well as a semester of specialization in "Knowledge Integration" at the Arts & Métiers Campus in Paris.

I then joined Assystem in 2019 as part of my end-of-study internship, where I was then hired on a permanent contract.
Guillaume's career path at Assystem:
2019
Internship – Knowledge management
2019
Permanent contact – Product Owner
Your top 3 best experiences as an intern at Assystem?
The support and the projects:
The Switchers are listening and we were able to learn a lot from them. Moreover, the projects on which I was brought to work were exciting thanks to their complexity and their focus on the digital transformation and the energy transition.
Every year, Assystem organizes a hackathon which brings together all the Group's interns and alternating students. This event is an opportunity to work in teams on an innovation topic and then to present it to members of the management team. I really enjoyed this event during my internship and I was even asked to participate in the development of the Hackathon 2021 challenge.
A big number of interns and alternating students are recruited on permanent contracts, what opens the door to numerous career opportunities, in France and abroad. Assystem gave me the opportunity to become a manager in 2021 what is very motivating and challenging at the same time!
Can you tell us about the position you hold today?
Our day-to-day work consists of experimenting with methods involving processes and innovative tools on our internal projects and those of our customers. We help Assystem and our customers to better control the complexity of their energy transition projects thanks to digital methodologies and engineering platforms.
As a manager, I am responsible for the follow-up of the Switchers, their career projections and recruitment... while maintaining a strong technical component. I am involved in the development and deployment of PLM methodologies for the management of complex projects, in particular with the 3DEXPERIENCE platform from Dassault Systèmes.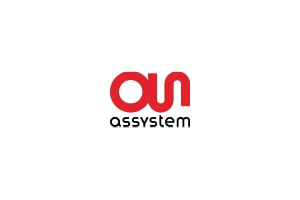 HIS MISSION
To better master the complexity of projects through digital technology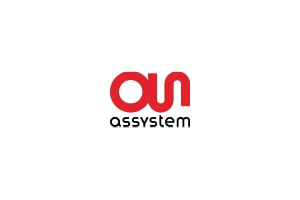 HIS TEAM
Management of 5 engineers
What are the qualities needed to join Assystem's digital teams?

Above all, you have to be proactive but also curious, keep up to date with the latest developments and dare to propose something new.
To work in digital engineering with our customers requires you to be able to go into technical detail but also to take the height, to popularize and especially to adapt its speech to be relevant in the exchanges with all the interlocutors.